Love Will Find a Way
Yes
1620992546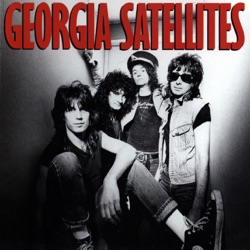 Keep Your Hands to Yourself
The Georgia Satellites
1620992355
I Used to Get Down on My Knees (And Pray for You)
Doug Pinson
1620991982
Sharp Dressed Man
ZZ Top
1620991705
Trembling Hands
Ya-Ya
1620991525
Upside Down
Diana Ross
1620991267
We Don't Talk Anymore
Cliff Richard
1620991021

Let Me Go
Heaven 17
1620990782
Lay Your Hands On Me
Thompson Twins
1620990526
She's Tight
Cheap Trick
1620990407
View more
Back To The 80's Radio live
Back To The 80's Radio is an online radio channel that live streams globally 24/7 the greatest hits from the 80s. With a logo design that reminiscent of the 80s' blockbuster Back To the Future, the channel takes the listeners down memory lane in a nostalgic journey through the songs that defined the decade.
Back to the 80's Radio is part of Heartbeat of Flagler, a network of radio stations based in Florida.
Frequencies Back To The 80's Radio
Palm Coast: Online
View more
Top Songs
Last 7 days:
1. Men At Work - Who Can It Be Now?
2. Pete Townshend - Let My Love Open the Door
3. Timbuk 3 - The Future's so Bright, I Gotta Wear Shades (Re-Recorded)
4. Blondie - Call Me
5. Juice Newton - Queen of Hearts
6. Peter Gabriel - In Your Eyes
7. Electric Light Orchestra - All Over the World
8. Thompson Twins - Hold Me Now
9. Leo Sayer - More Than I Can Say
10. Thomas Dolby - She Blinded Me With Science
Last 30 days:
1. Mr. Mister - Kyrie
2. Alice Cooper - Clones (We're All)
3. Haircut 100 - Love Plus One
4. Men At Work - Who Can It Be Now?
5. Modern English - I Melt With You
6. Aretha Franklin & George Michael - Careless Whisper
7. Berlin - Take My Breath Away
8. 38 Special - If I'd Been the One
9. Thompson Twins - Hold Me Now
10. Peter Gabriel - In Your Eyes
Contacts
Website:&nbsp
www.heartbeatofflagler.com/
Address:&nbsp7 Campbell Ct, Palm Coast, FL 32137, USA
Telephone:&nbsp(386) 445-5564
E-mail:&nbspheartbeatofflagler@hughes.net
Social networks
Share
Comments