Ghost
Justin Bieber
23 hours ago
she's all i wanna be
Tate McRae
23 hours ago
Enemy (Radio Edit)
Imagine Dragons
23 hours ago
That Don't Impress Me Much
Shania Twain
23 hours ago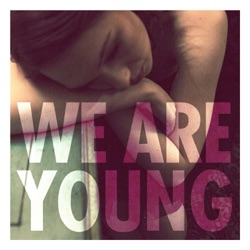 We Are Young
Fun.
23 hours ago
The Old Me
Ria Mae
23 hours ago
Like a Virgin
David Guetta & Madonna
23 hours ago
Life of the Party
Shawn Mendes
23 hours ago
As It Was
Harry Styles
23 hours ago
These Days (Remix)
MacKenzie Porter
23 hours ago
View more
CFXJ Flow 93.5 FM live
All The Best Throwbacks
The Move or CFXJ-FM is an urban contemporary radio station broadcasting from Toronto, Canada.
The Move promises to play all the best throwbacks from the 90s to now.
You'll listen to artists like Destiny's Child, No Doubt, Backstreet Boys, Lady Gaga, Justin Timberlake, Rihanna, Eminem, and Michael Jackson.
Main Programs
Blake Carter
Stacey Thompson
Mastermind
Sarah Bartok
Kate Conley
Main DJs
Peter Kash
Stacey Thompson
Sarah Bartok
Kate Conley
Categories:&nbsp
R&B, Hip Hop
Frequencies CFXJ Flow 93.5 FM
Toronto: 93.5 FM
Top Songs
Last 7 days:
1. Thomas Frinking - Breed
2. Lizzo - About Damn Time
3. Lil Nas X - THATS WHAT I WANT
4. Imagine Dragons - Enemy (Radio Edit)
5. Justin Bieber - Ghost
6. Ed Sheeran - Bad Habits
7. Harry Styles - As It Was
8. Tate McRae - she's all i wanna be
9. Ria Mae - The Old Me
10. The Weeknd - Sacrifice
Last 30 days:
1. Imagine Dragons - Enemy (Radio Edit)
2. Lil Nas X - THATS WHAT I WANT
3. Ed Sheeran - Bad Habits
4. Harry Styles - As It Was
5. Justin Bieber - Ghost
6. Lizzo - About Damn Time
7. Tate McRae - she's all i wanna be
8. Bob Moses - Love Brand New
9. The Beaches - Let's Go
10. The Weeknd - Sacrifice
Contacts
Telephone:&nbsp
416-872-0935
E-mail:&nbsp
music@flow935.com
Social networks
Share
Comments