Hey Mr. D.J.
Busta Rhymes & Zhané
1618828992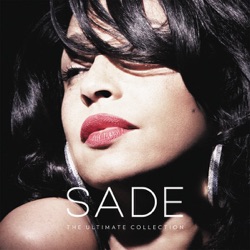 Paradise
Sade
1618828552
Prince of Peace
Galliano
1618827342
Keep On Movin'
Soul II Soul
1618827142
Keep On Movin' (feat. Caron Wheeler)
Soul II Soul
1618827062
Lullaby
The Cure
1618826821
I Feel It Coming (feat. Daft Punk)
The Weeknd
1618826589
Little Ghetto Boy
Galliano
1618826418
All That Is You (Radio Edit)
Me My Friends
1618822847
Somebody That I Used to Know (feat. Kimbra)
Gotye
1618822597
View more
Blue Marlin Ibiza Radio live
Llevamos Ibiza dentro, llevamos Ibiza fuera.
Blue Marlin Ibiza Radio es una radio online del grupo Ibiza Sonica que se dedica exclusivamente a la música electrónica. Empezó sus emisiones en 2006 y su número de oyentes no ha parado de crecer desde entonces gracias a su apuesta en las últimas tecnologías y a su cuidada selección músicas.
Categories:&nbsp
Electronic, EDM - Electronic Dance Music
Frequencies Blue Marlin Ibiza Radio
Ibiza Town: Online
View more
Top Songs
Last 7 days:
1. Dennis Cruz - El Sueño (feat. Martina Camargo)
2. Luca Garaboni - Womb
3. Be Svendsen & AYAWAKE - Andromeda
4. Fat Freddy's Drop - Roady
5. Danny Tenaglia - Music Is the Answer (Dancin' & Prancin') [feat. Celeda]
6. David Morales - Acieed 2015
7. Rampa - Muyè
8. Marco Lys & The Cut - The Story Continues
9. Iglesias & Rhoowax - Keep On Dancin'
10. Francesco Farfa - Purple Break
Last 30 days:
1. Dennis Cruz - El Sueño (feat. Martina Camargo)
2. Marco Lys & The Cut - The Story Continues
3. Luca Garaboni - Womb
4. Whitesquare - Traces To Nowhere
5. David Morales - Acieed 2015
6. Rampa - Muyè
7. Sébastien Léger - Lost Miracle
8. Peggy Gou - It Makes You Forget (Itgehane)
9. Marie Davidson - Work It
10. Gotye - Somebody That I Used to Know (feat. Kimbra)
Related Podcasts
Contacts
Social networks
Share
Comments